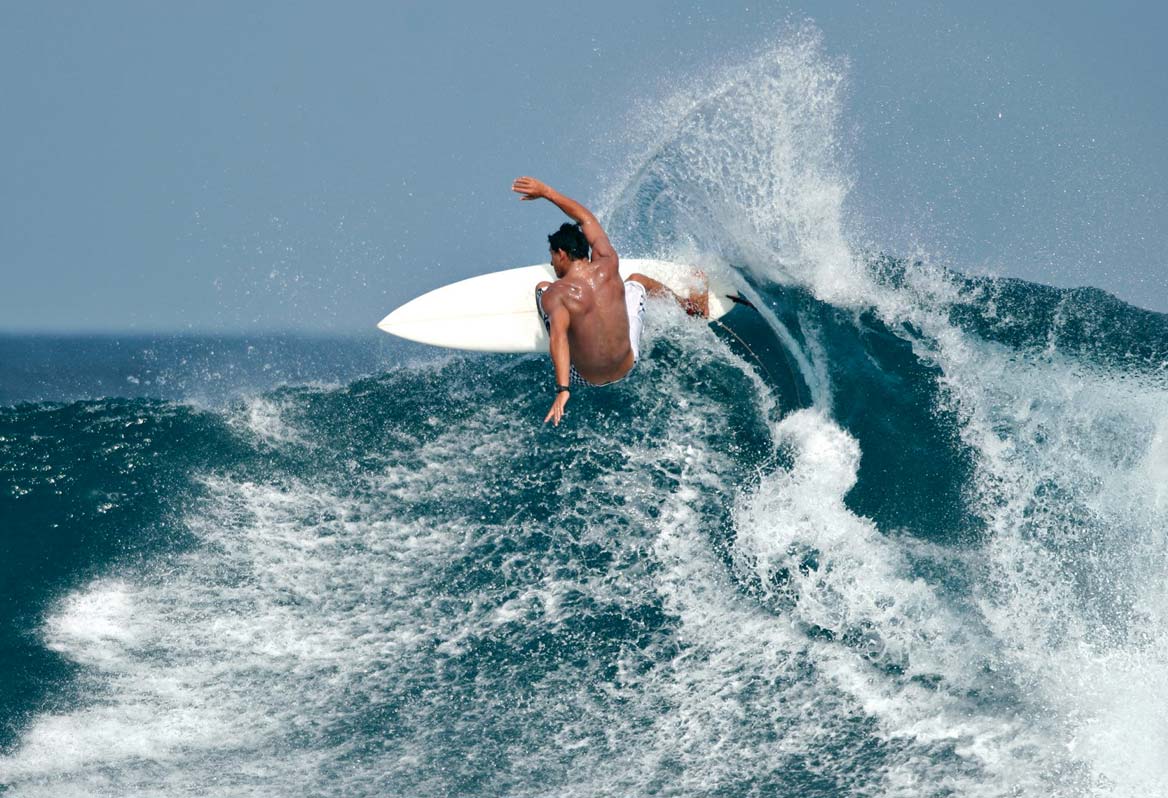 The 5 hour course cost 420.000 Colombian pesos.
Learn to surf on a way that you can surf independently.
We teach you how to understand the sea (currents, wave's formation, different types of breakers, etc.). We show you how to love and respect the environment and the nature.
We teach you to understand the culture, history and philosophy and rules in surf to make sure that our students will respect other surfers.
We teach you all the safety and security norms to enjoy this sport from the beginning and with total confidence.
We teach you different techniques to stand up on the board.
We teach you several techniques of rowing and how to rise up the waves (duck dive and eskimo-roll).– The conditions vary from one beach to another, tides and breakers.
We include stretching, warm up and breathing before getting into the water. – Dynamic and good fun lessons.
We teach you how to take your first waves, correct timing and position on the peak.
We teach you how to get more speed.
Style correction. A good style = a good surfer.
Take off and Bottom turn.
Contact Us
Contact Us