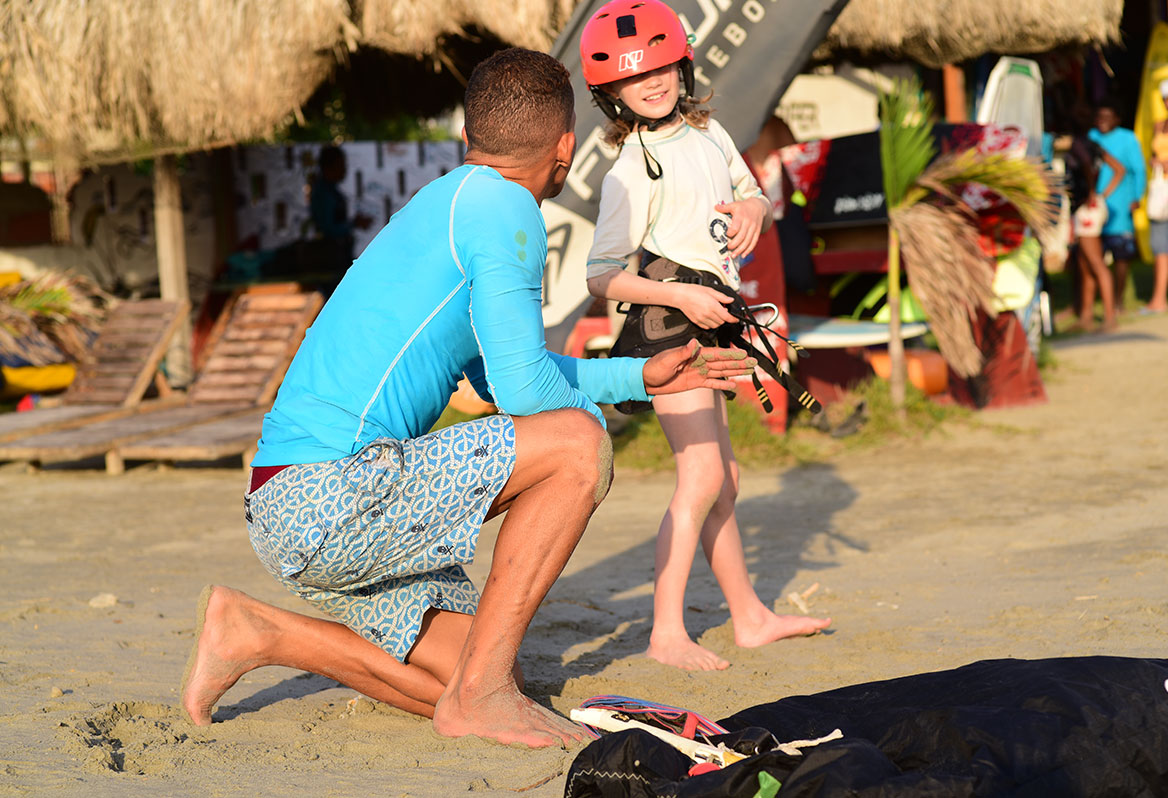 All courses include a cool video with your learning processes and the best moments you have spent in school. Additionally we include two non-alcoholic refreshing drinks for hydration.
If for some reason you don't want to take the video & drinks benefit, you will receive a discount over the course cost.
Our kitesurf courses are available in Spanish and English.
All the material and equipments are of first quality and performance. We count with the newest kites and boards from Flysurfer in Germany. The course includes all the material needed: helmet, life jacket, harness, bomb to inflate the kite, board, lycra, sensor bar and kite.
Encolombiakitesurf uses a system of radios (walkie – talkie) to communicate with the student, this facilitates the learning process at superior levels.
Beginners: 2 Hours Course
If you don't have much time and you are not 100% sure that this is the sport for you but you wish to try and see how you feel, you have the option to take this 2 hours course: PRICE - 360.000 Colombian Pesos. - 120 US Dollars
Intermediate: 5 Hours Course
This kitesurf course of 5 hours is designed to experiment the fact of having a kite in your hands, to be impulsed for her on the sea and enjoy this amazing sport.: PRICE - 820.000 Colombian Pesos. - 275 US Dollars
This kitesurf course of nine hours is designed to adquire an independent level and to assimilate the required skills to practise in the safest way your first attempts in the water. You will start to slide and sail with the kite: PRICE - 1.350.000 Colombian Pesos. - 450 US Dollars
Contact Us
Contact Us